Regular price
Sale price
$70.00 USD
Unit price
per
Sale
Sold out
The "Modern-Original" is the first drop-in replacement for the Gibson plastic molded bridges of the 1960s.
Many early to mid 1960s Gibson flat top acoustics featured a plastic bridge and adjustable saddle, allowing for quick string height adjustments.  These were held to the top with 4 screws. Over the ensuing 60 years, most of these original injection-molded plastic bridges have cracked and warped as the material aged.  Many featured a wide Ceramic Saddle which creates a wonderful clear tone that has regained a considerable following for its special sound.
As there have never been direct replacements available, these bridges have been most frequently replaced with aftermarket rosewood or ebony bridges, changing the look and tone of the instrument. This is an expensive guitar-by-guitar process and only yields results as good as the luthier, as no replacement bridge actually fits. 
As appreciation of the original sound and appearance has increased, it has become important to have a strong, period correct replacement.  The Music City Bridge drop-in replacement is just that.  It is available in a dusty gray matte finish that imitates the patina of 60 years, and also in a shiny black that is what we imagine that the originals may have looked like when brand new. 
The Acoustic Bridge's improved material and honeycomb structure create a much stronger bridge that retains the functionality, sound, and aesthetic of the original design. The Bridge comes with mounting hardware and is compatible with the original bridge plate and adjustable saddle insert, making for a quick and easy transition. 
Note:
Bolts included, saddle is not (at this time)
Share
View full details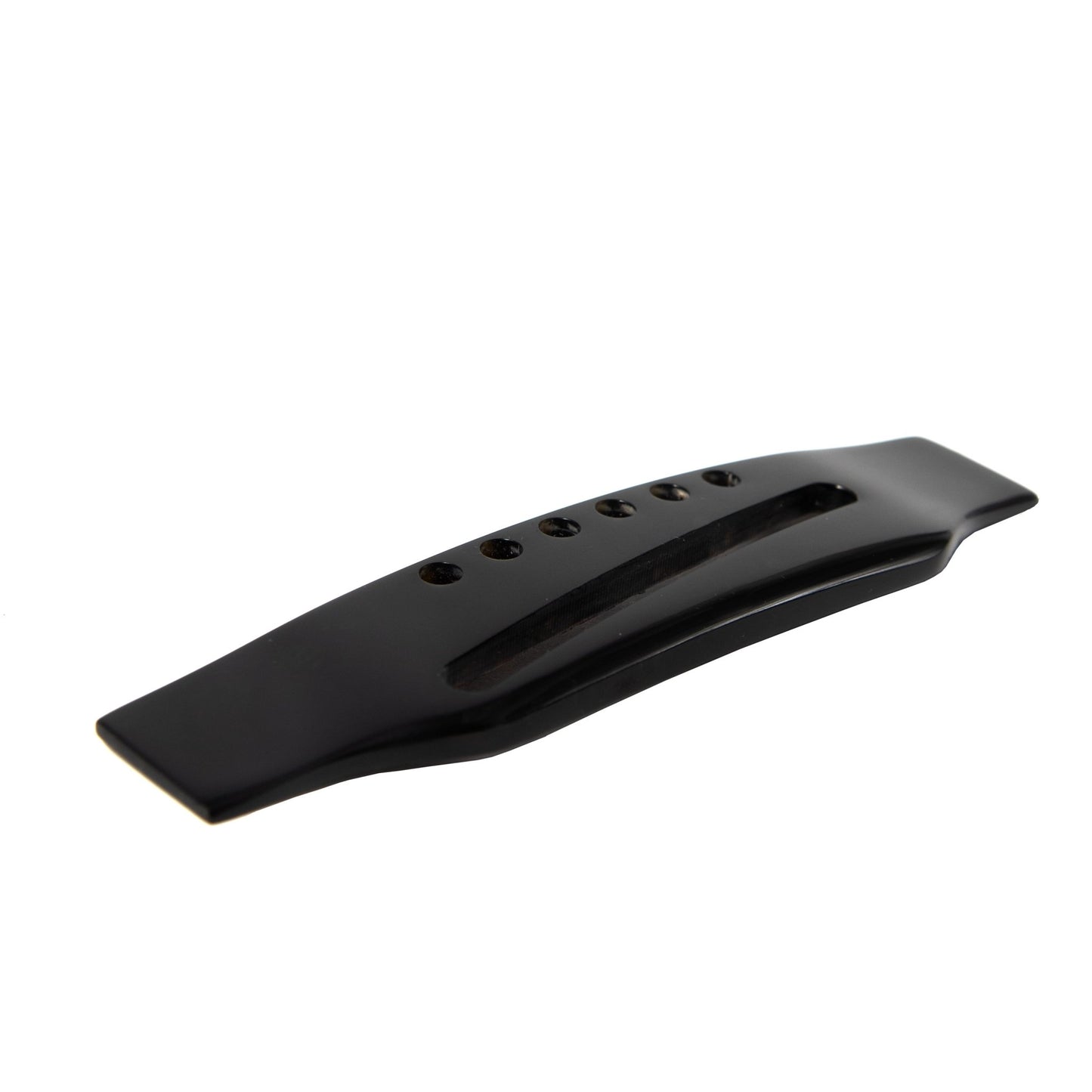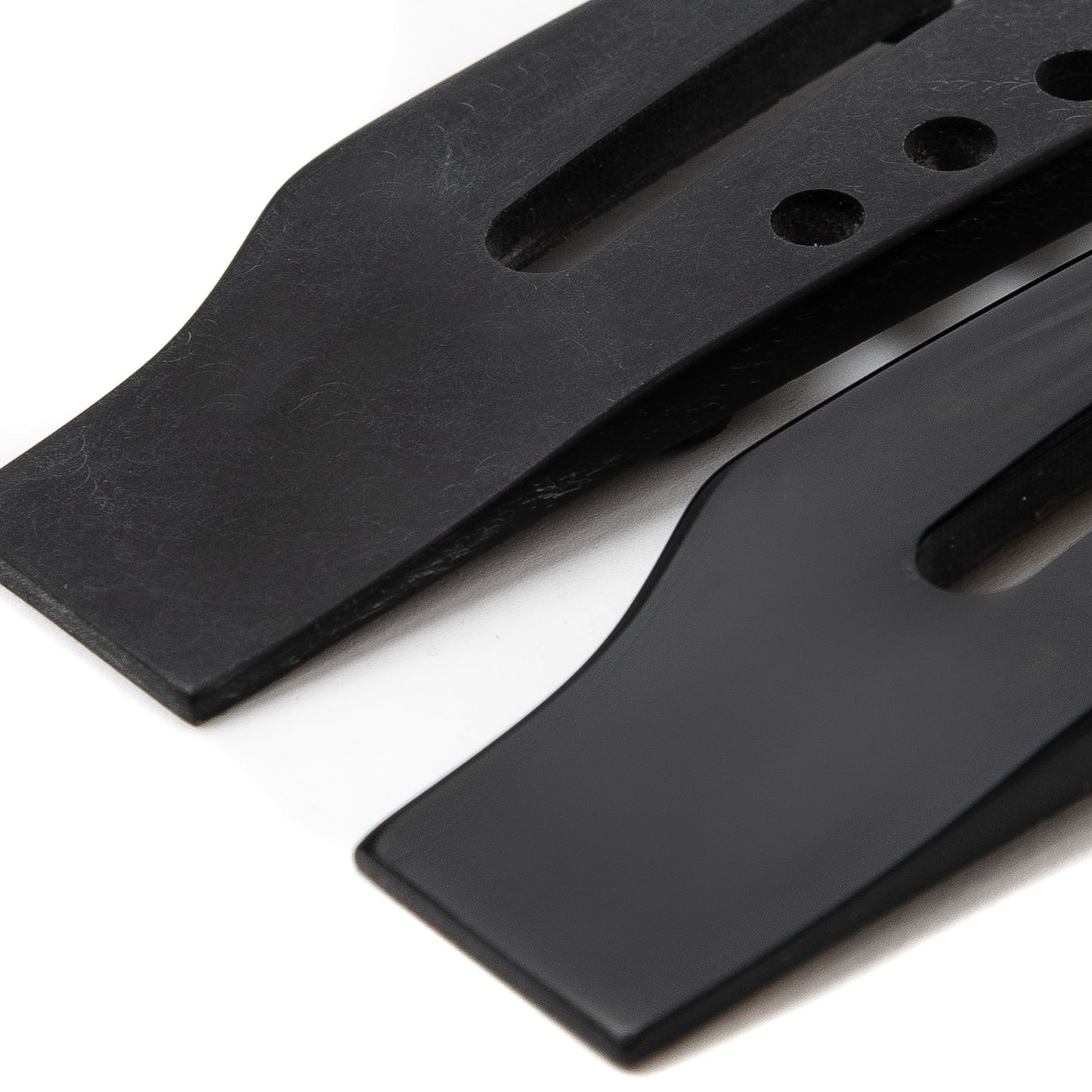 Who we are:

Music City Bridge products are designed by Joe Glaser and the master technicians at Glaser Instruments. Our offerings are the result of decades of experience and are trusted by professional musicians around the world.

Our promise:

We will do everything in our power to ensure you have a good experience with our products. If you have any questions. Call or email anytime.

615-606-2720 howdy@musiccitybridge.com