Regular price
Sale price
$55.00 USD
Unit price
per
Sale
Sold out
The Glaser Bender works better with the right strap. We partnered with Frankin Strap to ensure that everything you need is rolled into one package. 
Our strap features:

Installed Dunlop Straplok System to connect with Bender pull arm
Suede backing to keep the strap from sliding when you're bending

Glaser Bender Logo embossed on the upper

Franklin Straps are made in the USA.
Share
View full details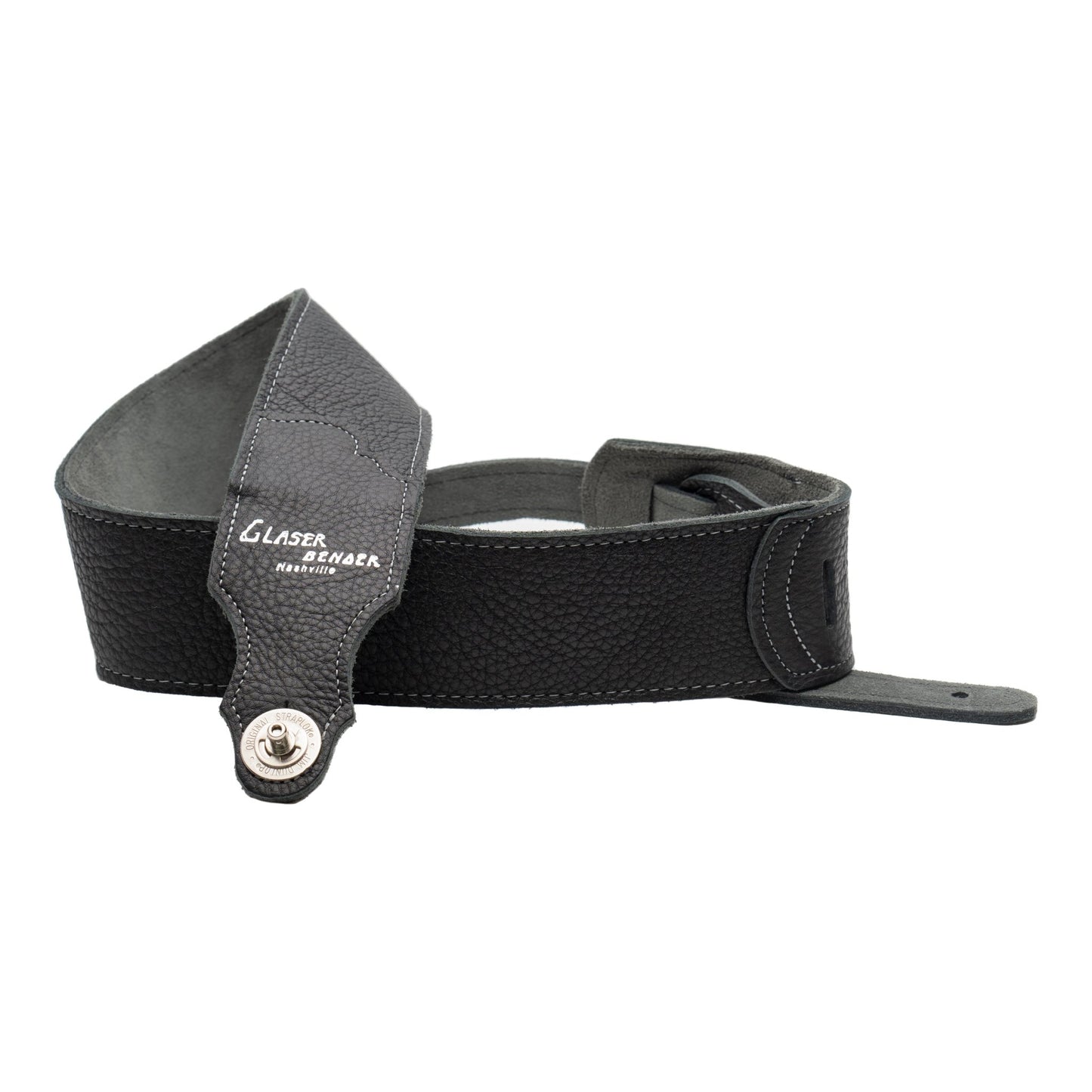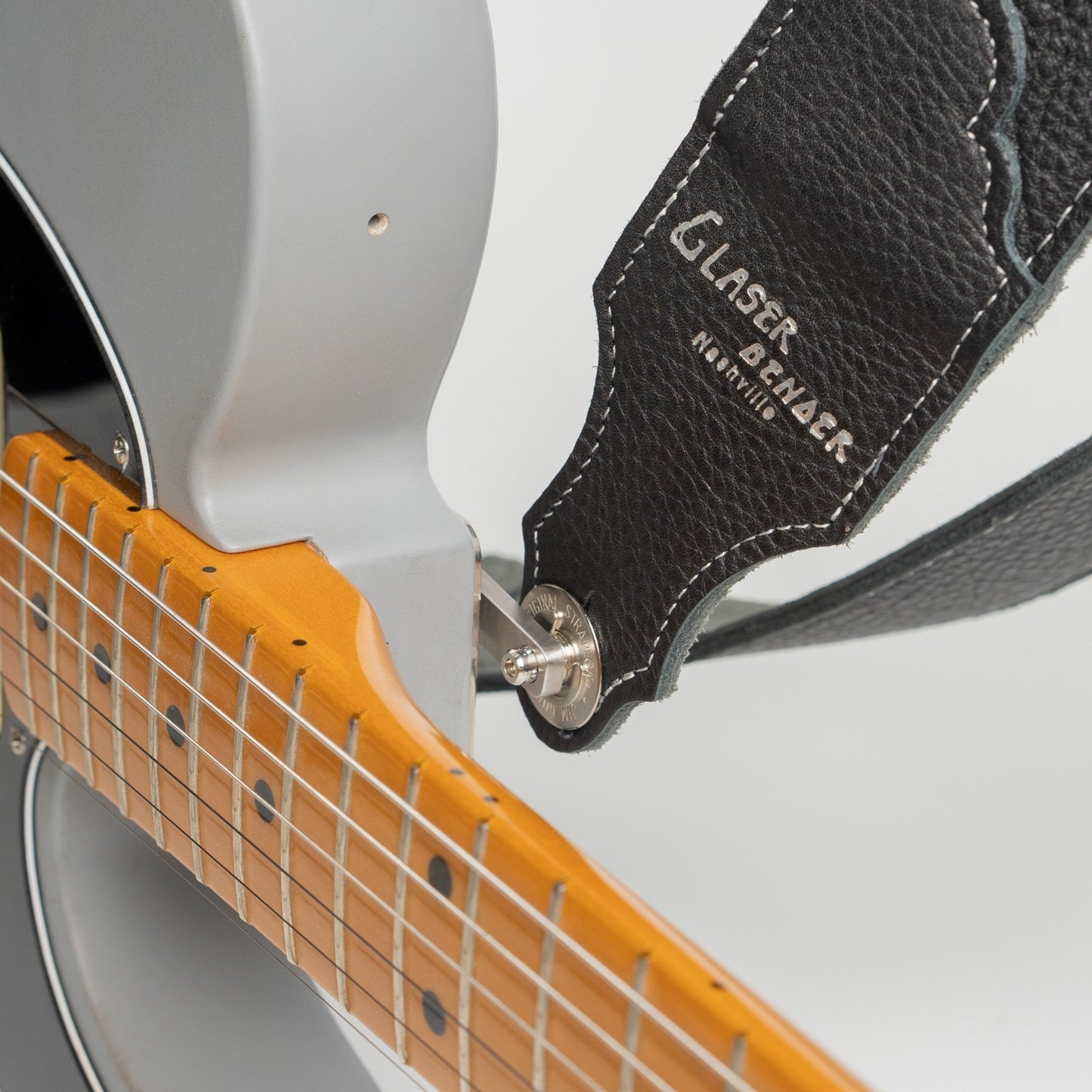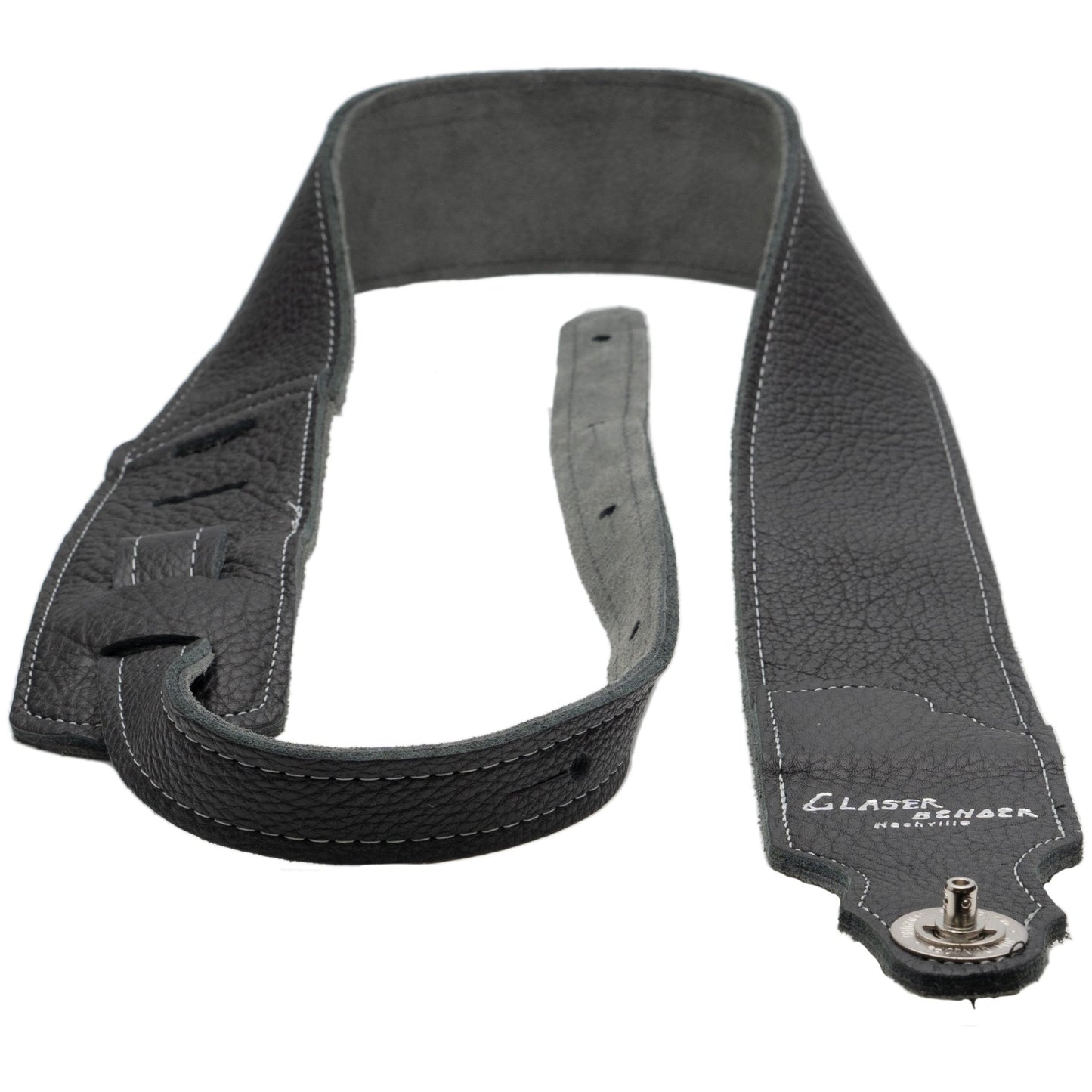 Love this strap
My custom strap from Brookwood Leather worked well when my Tele just had the Glaser's B/G bender, but when I had the Double Bender installed it was hitting, and keeping the G from working right. Joe threw me that strap and said you owe me... whatever the heck it cost. It looks great and is the perfect strap if you're working a Double Bender
B Bender guitar strap
A beautiful guitar strap for the B bender. As soon as I figure out how to attach it, it will be great 😅
Great strap with one suggestion
I like the strip a lot. I recommend an improvement. It would be great if you add another locking post facing the other direction. This would allow you to use the strap both on the B bender bar and the standard post without having the strap twisted 180°.
Glaser Bender Strap
Awesome strap! Super comfortable and works perfectly with the Glaser Bender!
Great work
Great strap. Good buying experience.
Thanks
Strap
High Quality! Everything I expected and needed!
Nice Strap
Very nice leather strap. Nice addition and perfect for the bender!
The "PERFECT STRAP" for your GLASER BENDER...no more "SHOULDER SLIDE"!
Well-designed with top-notch materials...this is the "PERFECT STRAP" for a Glaser Bender guitar and virtually eliminates "SHOULDER SLIDE"...and I have 2 of them! FAST SHIPPING & GREAT PRICE too!
Perfect strap for the Fender Brent Mason bender tele
Strap has a suede backing that keeps the strap firmly in place when using bender. Very high quality and made in the USA in Tennessee. Love this strap and all the products offered by Music City Bridges.
Who we are:

Music City Bridge products are designed by Joe Glaser and the master technicians at Glaser Instruments. Our offerings are the result of decades of experience and are trusted by professional musicians around the world.

Our promise:

We will do everything in our power to ensure you have a good experience with our products. If you have any questions. Call or email anytime.

615-606-2720 howdy@musiccitybridge.com