Regular price
$215.00 USD
Regular price
Sale price
$215.00 USD
Unit price
per
Sale
Sold out
This is a production version of the original wrap-over tailpiece that was custom-made at Glaser Instruments for Keith Urban's 1952 Les Paul Goldtop.
Our bridge is a replacement for 1952 and 1953 Gibson Guitars with a trapeze-style bridge.
The original design of the 1952 Les Paul trapeze bridge had the strings wrapped underneath which provided several problems. It didn't allow for palm muting, it was poorly intonated, and was easily knocked out of tune.
The Music City Bridge '52 Wrap-Over Tailpiece addresses all of the problems of the original bridge.
It features:
- Nickel-plated bell brass construction for great tone and sustain
- A low profile bar, allowing you to have a comfortable action
- A Wrap-over design provides added downward pressure to hold the bridge in place. This allows you to rest your palm on the strings and mute with them as well.
- A carefully calculated intonation profile for precise tuning and intonation
- Mounting holes that will perfectly fit the existing trapeze style rods so no modifications to the guitar itself are needed.


IMPORTANT: We offer this bridge with smaller and larger diameter holes. We will need to know what the diameter of the bushings is where they go through the tailpiece. They are the two round pieces with the hex intonation adjustment ends. Gibson used several sizes and we try to not send a large diameter if the bushings are small. The two most common sizes are 6.33 mm and 7 mm. If you can give exact measurements we can make sure the bridge you receive fits your guitar's tailpiece.

Share
View full details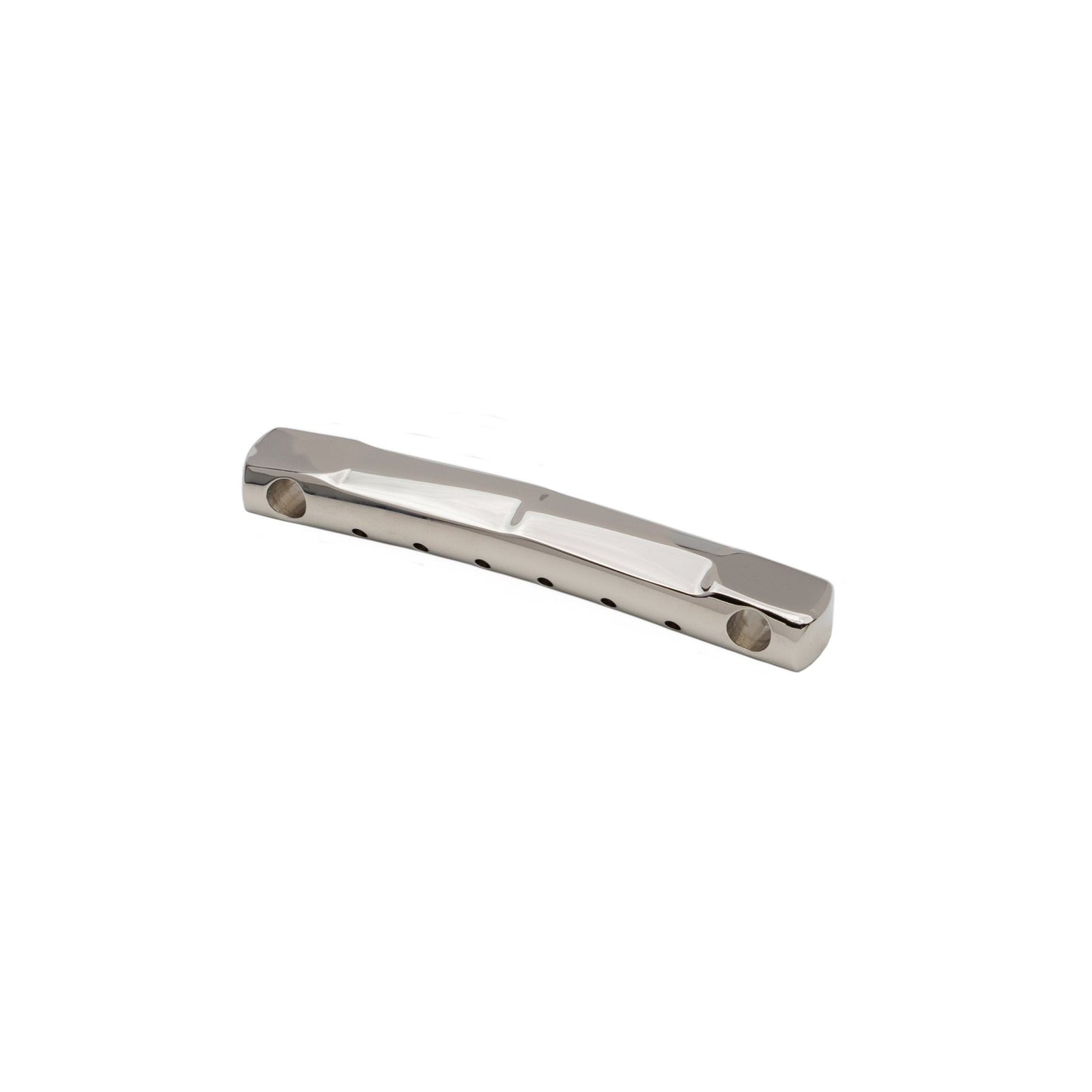 Good shit!
Huge improvement. This bridge not only makes the guitar more playable, but also opens up its' full range of potential. My '52 Les Paul now intonates very accurately and delivers plenty of good tone.
Wonderful guys to work with. Went above and beyond to make this bridge fit on my original '53. Thanks!!!!
This bridge is a life saver! Could not be more pleased! Excellent service and communication!
Great product ! the guitar sounds fantastic now and plays very well !
Highly recommended.
Fast shipping
Thank you !
Who we are:

Music City Bridge products are designed by Joe Glaser and the master technicians at Glaser Instruments. Our offerings are the result of decades of experience and are trusted by professional musicians around the world.

Our promise:

We will do everything in our power to ensure you have a good experience with our products. If you have any questions. Call or email anytime.

615-606-2720 howdy@musiccitybridge.com