Regular price
Sale price
$65.00 USD
Unit price
per
Sale
Sold out
The "Fret Thingie" by Ken Parker.

Ken Parker has been using the Fret Thingie for many years to help with the final touches of fretwork. This tool has the correct shape to match the top of your frets to remove fret file or machine marks. 
Here is what Ken has to say...

"I have made many versions of the tool over the last 40+ years, and this design seems the best. The tough polycarbonate will hang in there and give good service, and the textured surface makes it easy to hold without a death grip."
Here are what his friends say...
I have used every fret polishing gimmick ever made; yours is the KING! - Roger Sadowsky
"It is such a great tool. It puts the finishing touch on all we've done to get things just right. It's the satinizing tool, the crowning touch!" -  John Monteleone

Ken Parker asks Greenfield, "Hey Michael, do you ever use that fret polishing thingie I gave you?"
Michael Greenfield responds,  "Only on every guitar."



Share
View full details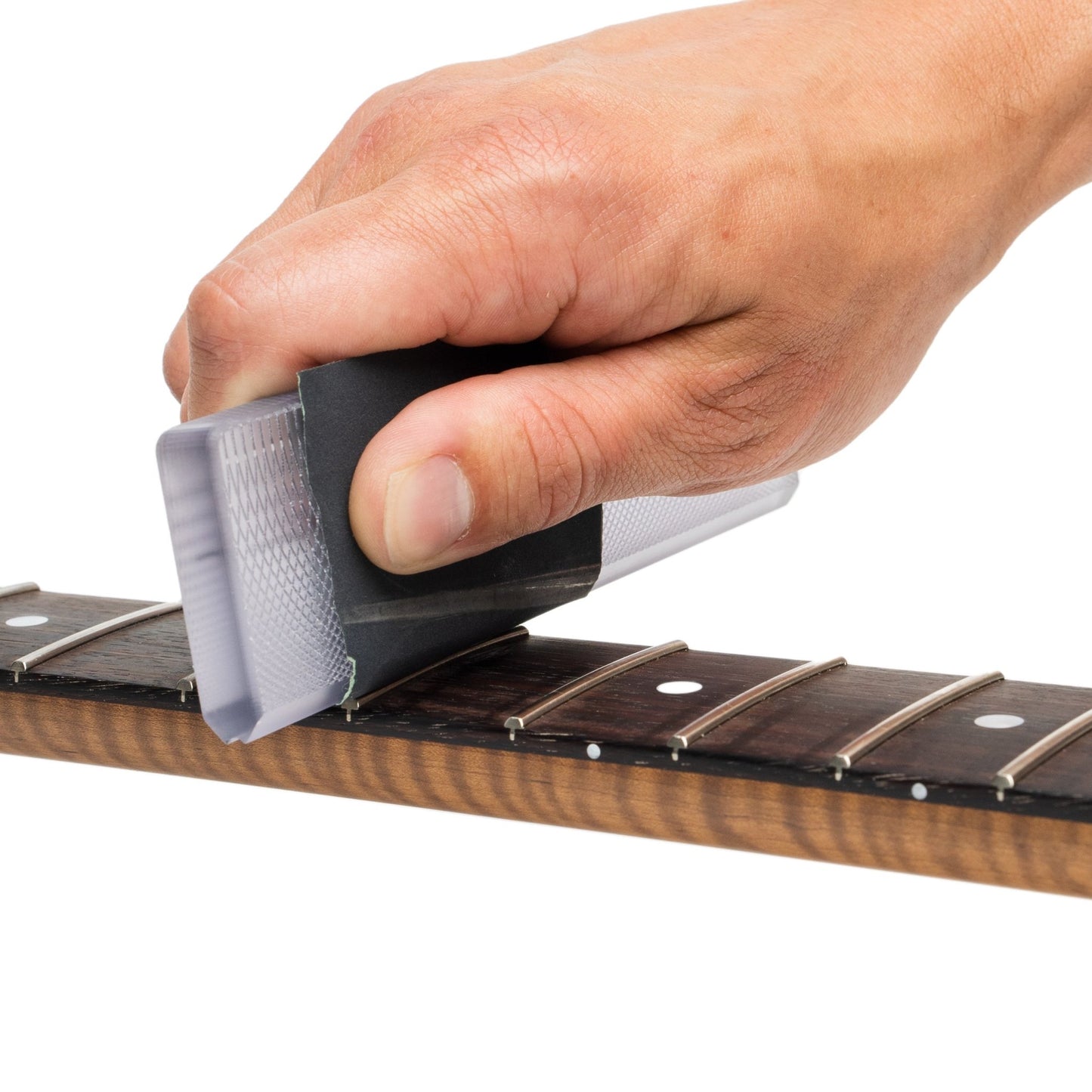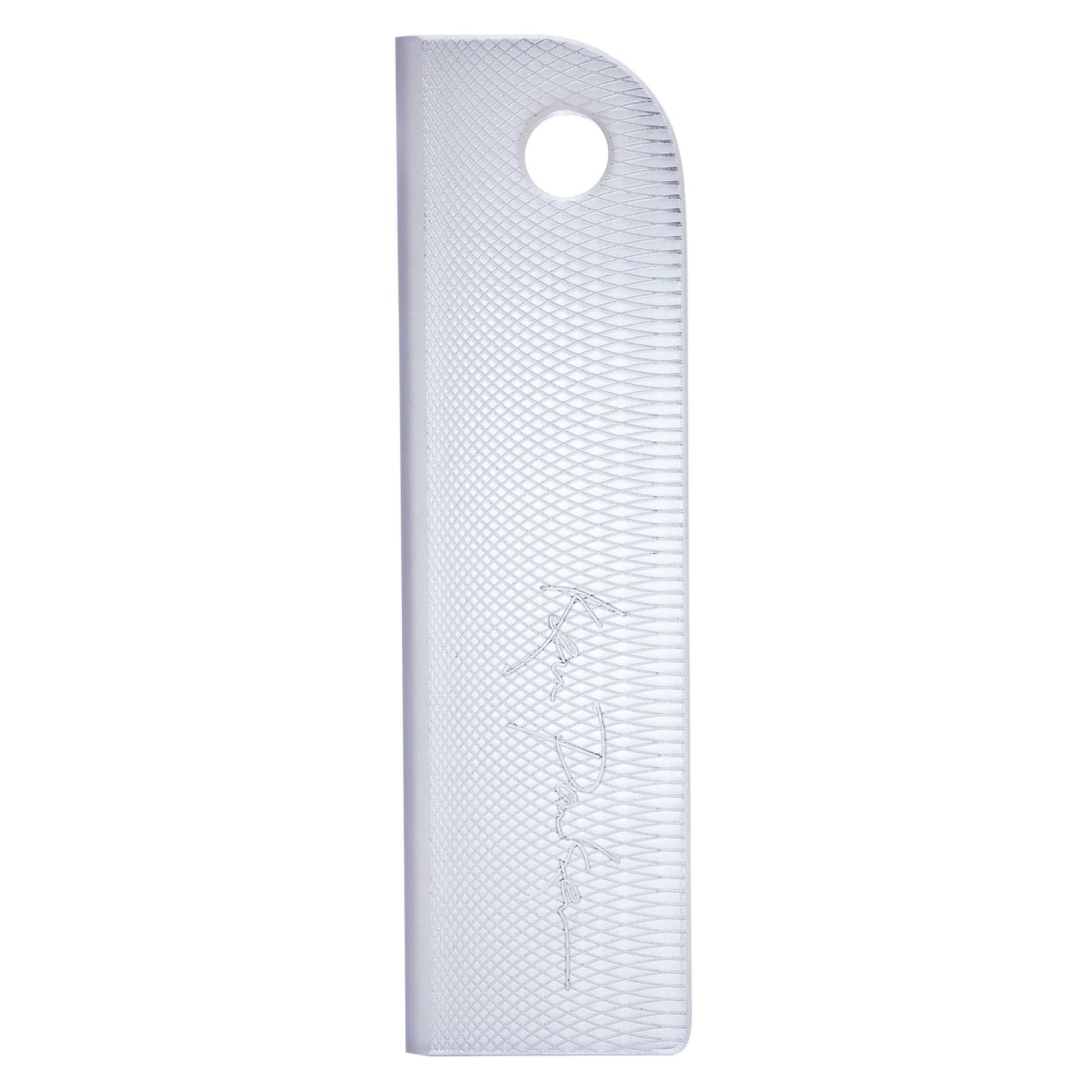 A refined and elegant solution for a tedious task.
Do you ever sand your frets? Are your fingertips aching under the strain of reaching to the edges of the frets? Do you want a Thingie to help do that thing? Then this Thingie thing is for you. I know it is for me!
Great new fret work tool
Does a great job of final shaping and polishing frets like nothing I've ever used. Fits the fret wire I use most perfectly - other shapes/sizes would be great. Easy on the hands.
It's Working
Solid simple and functional plus the etching on the side really help hold the sandpaper
Timesaver
Excellent tool for everyday use. Slightly expensive for what it is. 6061 Aluminum would justify the cost. For now it saves my fingertips, so be it.
fret file thingie
This product is great. It hits the entire fret in a second. Just need to lay a bit of tape down to protect the wood, and away you go. What a great invention. Wish I would have had this years ago. Thanks!!
Fret Thingie
Used it for the first time yesterday, couldn't be happier. Yes, it's kinda spendy, but it saves my thumbs from getting sore, cuts down on time spent polishing, and produces better results.So, I'm happy to ante up. Thanks.
Who we are:

Music City Bridge products are designed by Joe Glaser and the master technicians at Glaser Instruments. Our offerings are the result of decades of experience and are trusted by professional musicians around the world.

Our promise:

We will do everything in our power to ensure you have a good experience with our products. If you have any questions. Call or email anytime.

615-606-2720 howdy@musiccitybridge.com