Regular price
Sale price
$6.50 USD
Unit price
per
Sale
Sold out
The Three String Tree by Music City Bridge is an elegant solution to the age-old problem of the buzzy G string on your 6-in-a-line headstock guitar. 
Do you wish your Fender style guitar had a better break angle for the G string? Do you have a vintage or valuable guitar that you don't want to alter by drilling for a second string tree? The Three String Tree is for you! It solves these problems by using the existing screw hole from the original string tree. The Three String Tree functions like a normal string tree but has an extra wing that reaches over and grabs the G string, giving it just the right amount of downward pull. It comes with three heights of Fender-style nylon risers to allow you to choose any break angle you desire.
User Feedback:
"It's brilliant, Fucking Awesome. Why didn't they make this in 1963?" - Kenny Vaughan

Check out our other listings!

Note: If you are based in the EU you might consider purchasing this product from our distributing partner Kitarapaja to reduce shipping costs:
https://www.kitarapaja.com/music-city-bridge-three-string-tree-string-retainer-nickel
If you are based in Korea, you might consider purchasing this product from Gear Crew: 
https://smartstore.naver.com/loudmax/products/8458154393
Share
View full details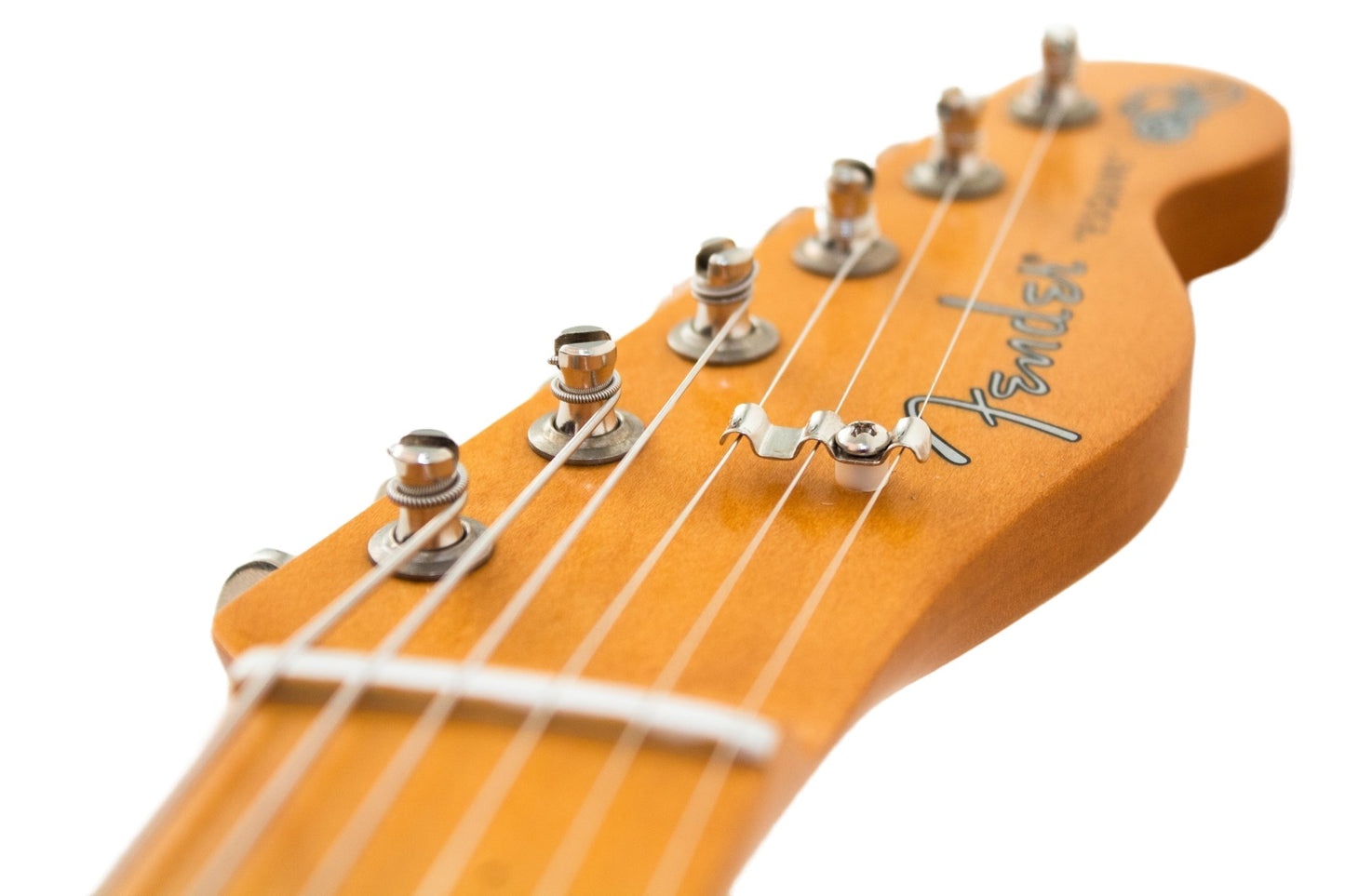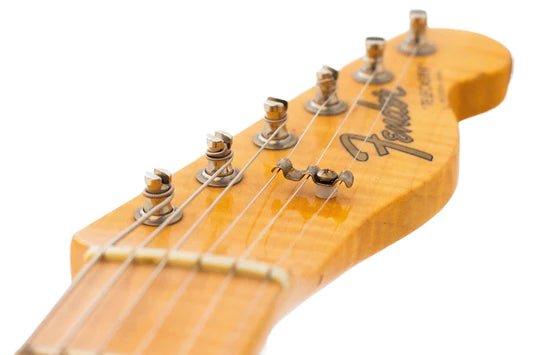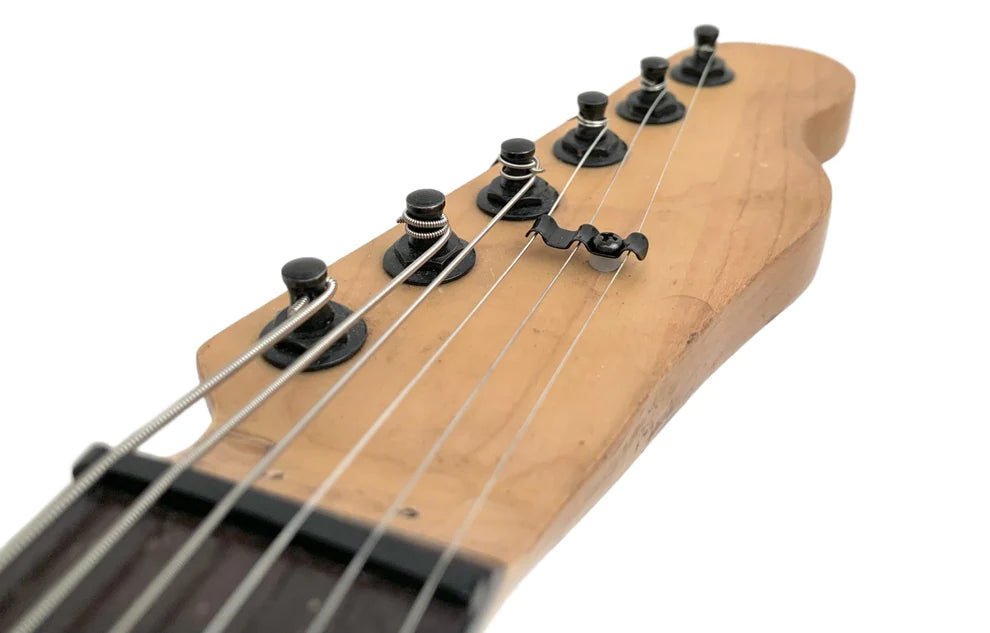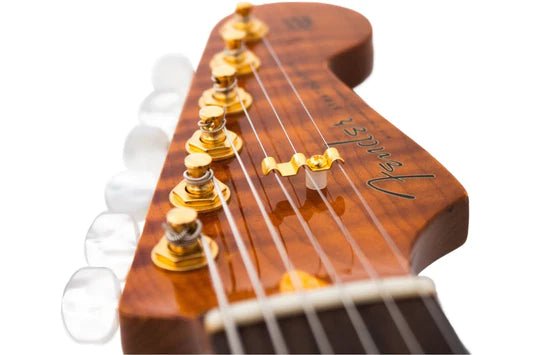 Three string tree
It's a nice touch, I bought a few extras just to have on hand.
Unique String Tree
This is a unique product. The only issue I had was with one guitar, the "D" string needed a tree. So, I had to use two doubles, but otherwise, the triple tree is a cool option. I've only just used them, so I DO NOT know how robust the plastic risers are.
Three String Tree, String Retainer
Easy to install and works very well. Highly recommended!
Three String Tree, String Retainer
3 String Tree
Works well to add tension to the third string. Relic is nice too.
Great solution!
Instead of installing a second string tree I opted for this. My Tele's G string had almost no break angle at the nut and tended to wander out of tune. After a couple of weeks of playing with the Three String Tree installed, tuning is more stable. Great solution by Music City Bridge!
Better than 2
Ok this MCB string retainer is perfect for my Telecaster. Holding 3 strings IS better than 2!
It was long overdue .
Thanks MCB
Innovative Classic Evolution
(Forehead Slap!) It took this long for someone to do it this way? There are other products that do the same thing, but MCB did it in the classic style that allows it to integrate into classic and modern designs without drawing too much attention to itself. Nicely Done!
Works Better than I Hoped
Took care of the harmonic type buzz from behind the nut. Looks awesome and was able to get the perfect height for each of the strings. Exactly what my new tele needed.
Who we are:

Music City Bridge products are designed by Joe Glaser and the master technicians at Glaser Instruments. Our offerings are the result of decades of experience and are trusted by professional musicians around the world.

Our promise:

We will do everything in our power to ensure you have a good experience with our products. If you have any questions. Call or email anytime.

615-606-2720 howdy@musiccitybridge.com