Regular price
Sale price
$6.50 USD
Unit price
per
Sale
Sold out
The Three String Tree by Music City Bridge is an elegant solution to the age-old problem of the buzzy G string on your 6-in-a-line headstock guitar. 
Do you wish your Fender style guitar had a better break angle for the G string? Do you have a vintage or valuable guitar that you don't want to alter by drilling for a second string tree? The Three String Tree is for you! It solves these problems by using the existing screw hole from the original string tree. The Three String Tree functions like a normal string tree but has an extra wing that reaches over and grabs the G string, giving it just the right amount of downward pull. It comes with three heights of Fender-style nylon risers to allow you to choose any break angle you desire.
User Feedback:
"It's brilliant, Fucking Awesome. Why didn't they make this in 1963?" - Kenny Vaughan

Check out our other listings!

Share
View full details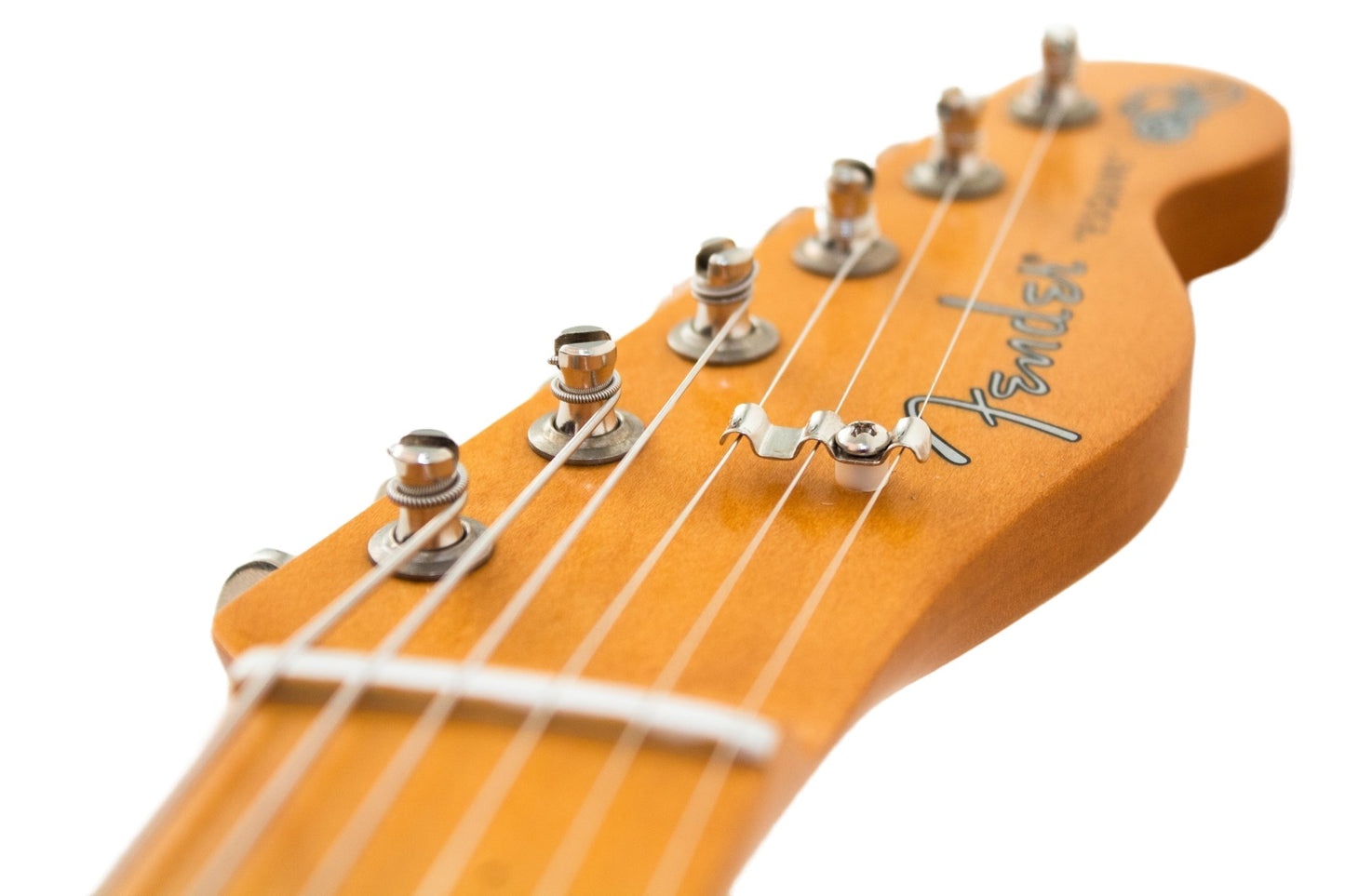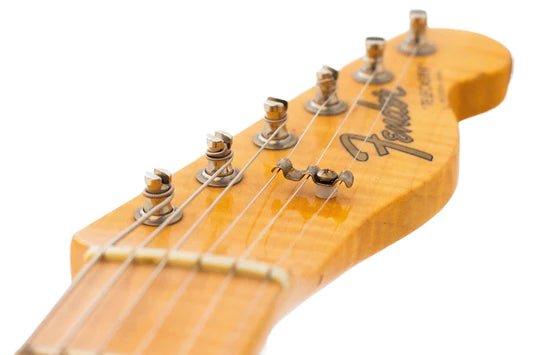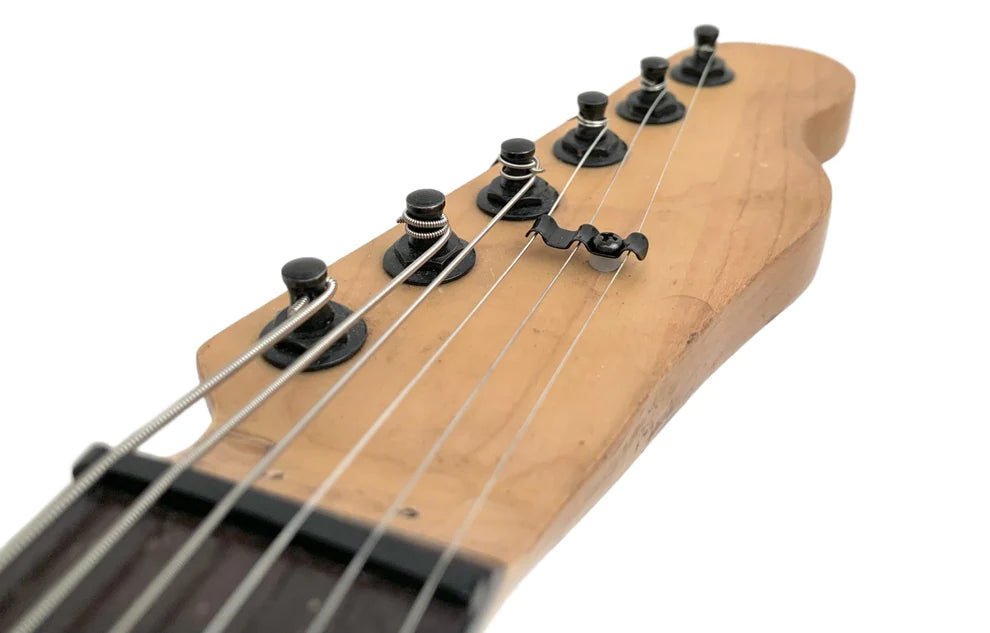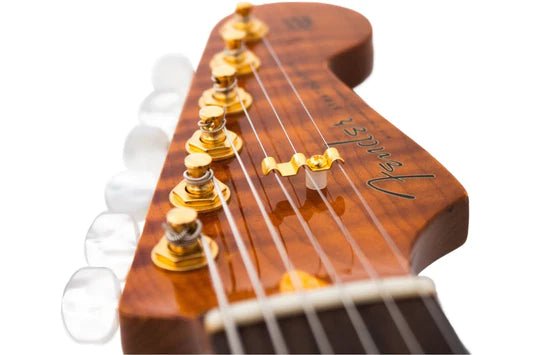 Package has not been delivered yet
I can't review the product I haven't received yet
3 string tree-tele
Solved buzz on g-string!👍👍
Three String Tree
Awesome product that solves an annoying problem! Easy install and nice clean look.
Great product!
Really like the genius behind this! Great job fellas!!
Three String Tree, String Retainer
Three String Tree, String Retainer
Glaser City
Purchased a simple part for a telecaster… string-tree to hold down the G,B and E strings….good, solid, functional….much needed. That is all good. What was exceptionable about the purchase was the quality of the customer service. I have had the Glaser B-bender installed in an Esquire, as well as, they laser cut two Esquire pick-guards for the front pickup as found on the telecaster. All work was of the highest workmanship and returned, to me, quickly. It is the service and respect for the customer which impresses me. Sure enough the stamped string tree does what it was designed to do, however, this shop treats the customer well regardless if it's a $10.00 part or a major repair or modification. The string tree showed up two days after I placed the order. Thanks
Love this string tree!
I already bought one in chrome for one Strat then I bought this one in gold for another Strat! They make a huge difference!
Love it
Should've bought 5 more for my other guitars.
Who we are:

Music City Bridge products are designed by Joe Glaser and the master technicians at Glaser Instruments. Our offerings are the result of decades of experience and are trusted by professional musicians around the world.

Our promise:

We will do everything in our power to ensure you have a good experience with our products. If you have any questions. Call or email anytime.

615-606-2720 howdy@musiccitybridge.com