Regular price
$149.00 USD
Regular price
Sale price
$149.00 USD
Unit price
per
Sale
Sold out
The best replacement Wraparound Tailpiece for 1950s and 1960s original Gibsons with offset bridge studs.
The Stud Finder corrects all of the original stop bar problems.
-Extended treble-side collar and compensated top for accurate intonation.
-Offset string holes that allow strings to line up over pickup poles and fretboard correctly.
-Extended treble-side collar gives metal-on-metal contact. This means better tone, sustain and NO MORE TIPPING!
-Low profile so you can set your action as low as you want to.
-No sitar buzz!
Customer feedback: 
"In tune, great sustain, sounds amazing, It's everything you could want. " - Vince Gill
"This bridge is the result of years of frustration." -Tom Bukovac
"The improvement in intonation and playability is such a joy to discover that I can't recommend it more highly." - Robben Ford
"The Stud Finder finally gets it right! The intonation is finally right now, the strings fall on the fingerboard where they should, the tone is awesome AND it looks right to the guitar. Well done!" - Jerry McPherson
IMPORTANT:
This bridge does not address the problems on reissue LPs, only on the original guitars. ALSO, because Gibson used studs with a variety of diameters installation might require replacement studs. 
Share
View full details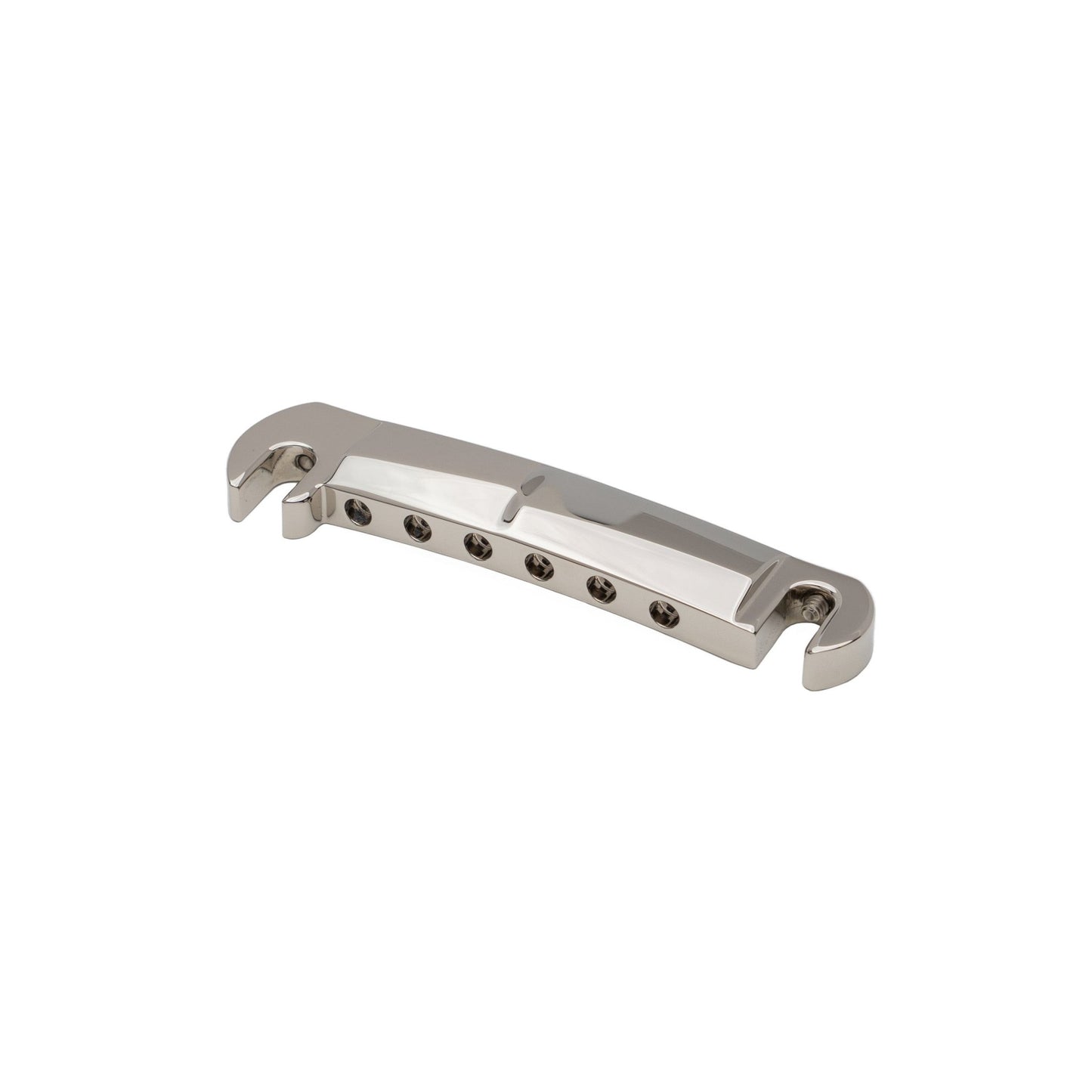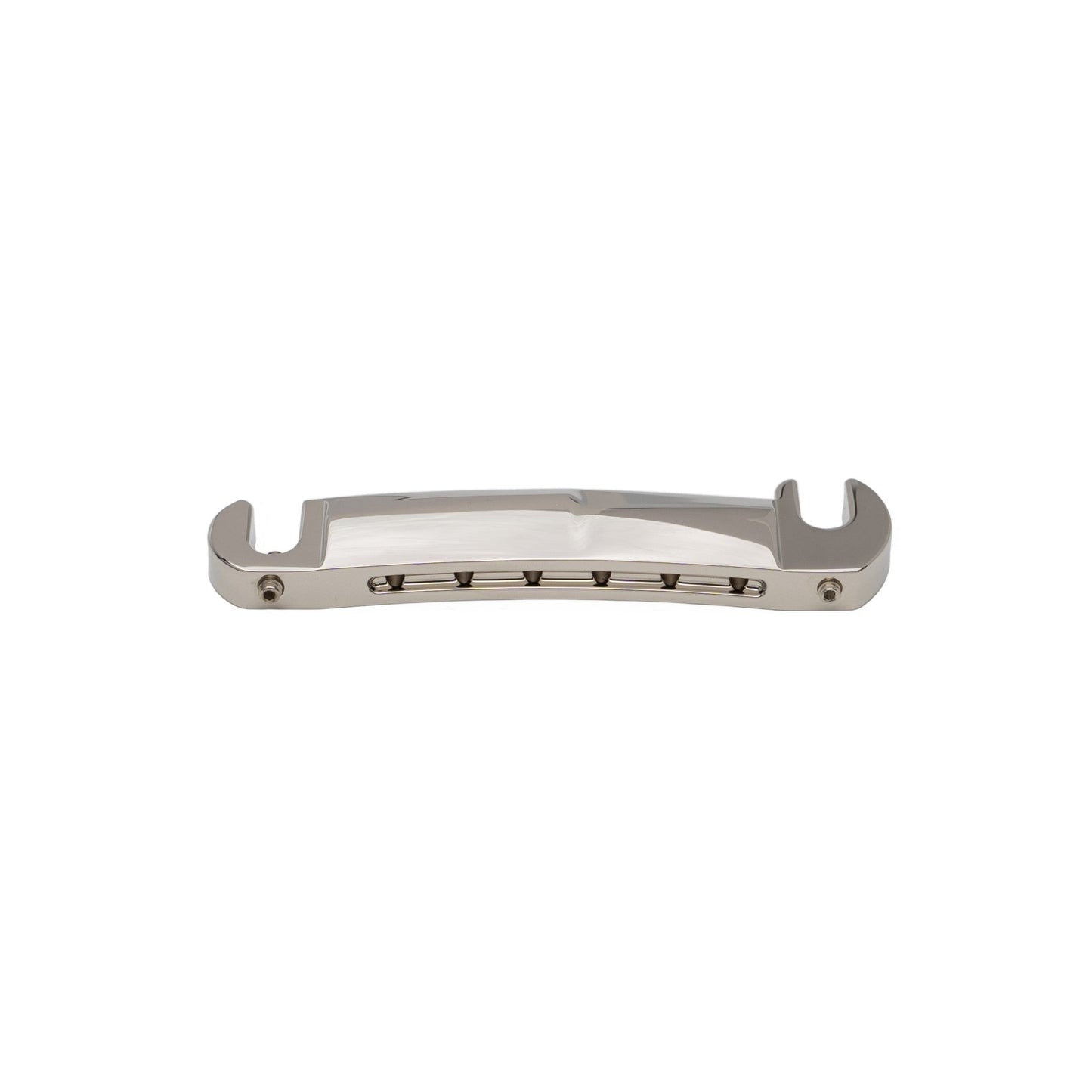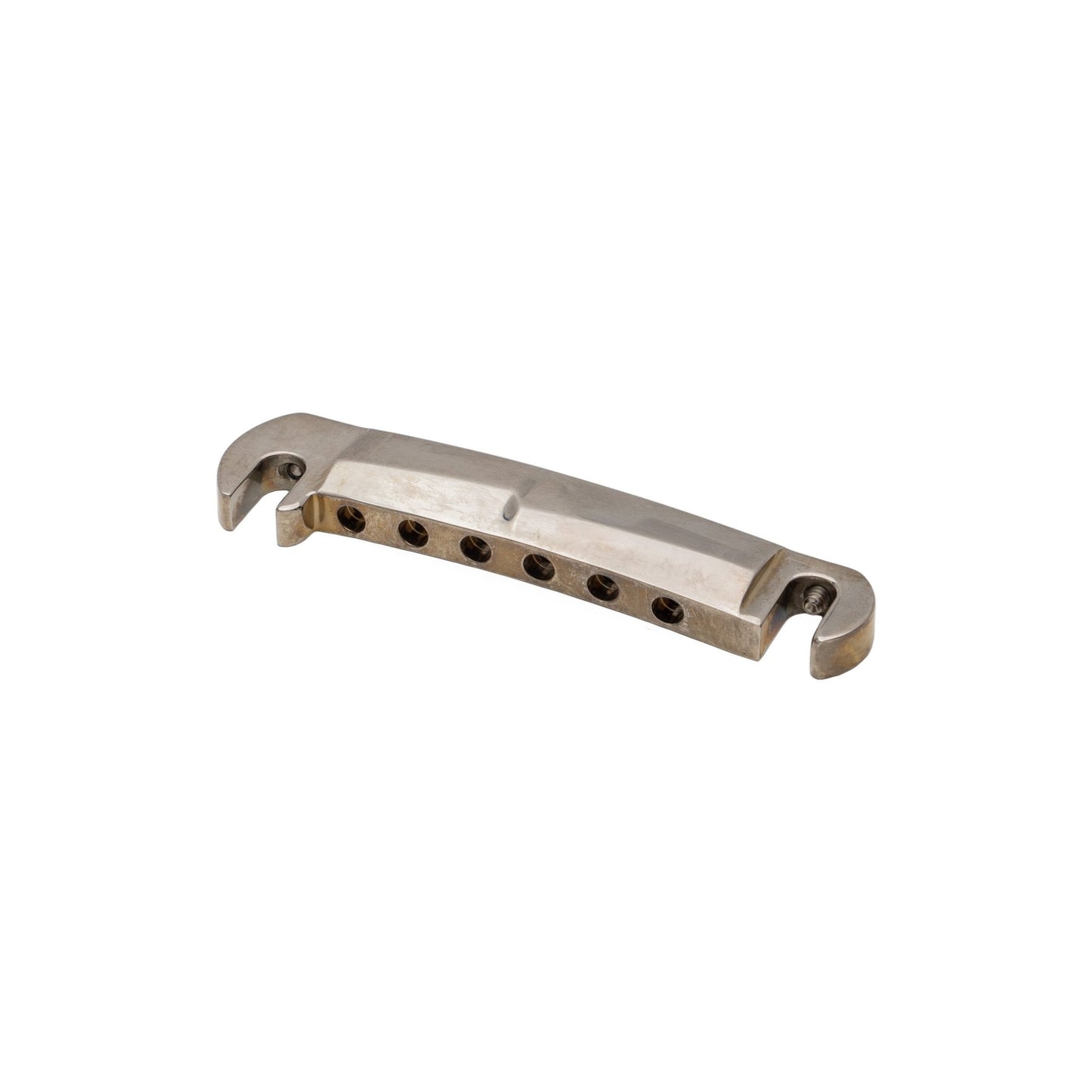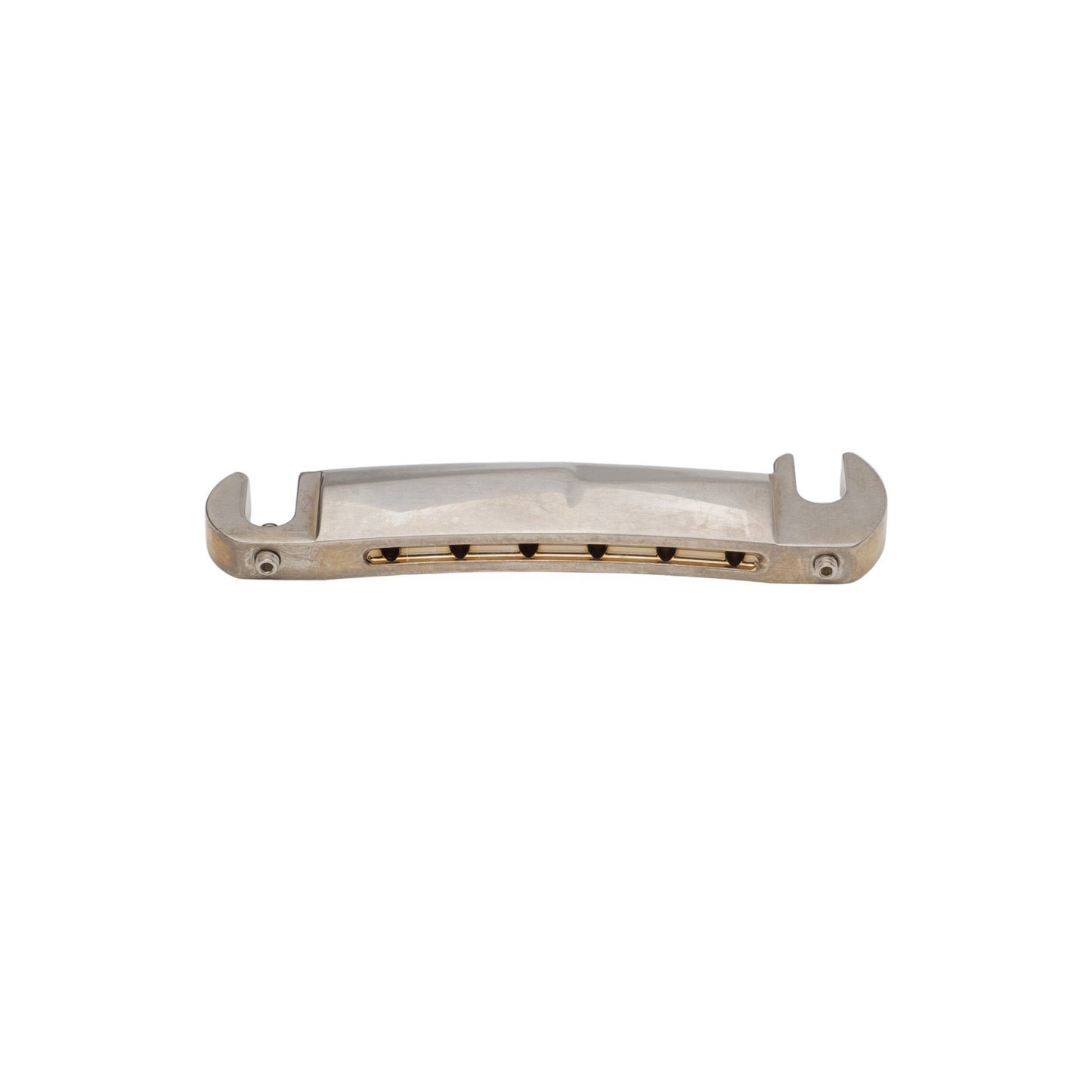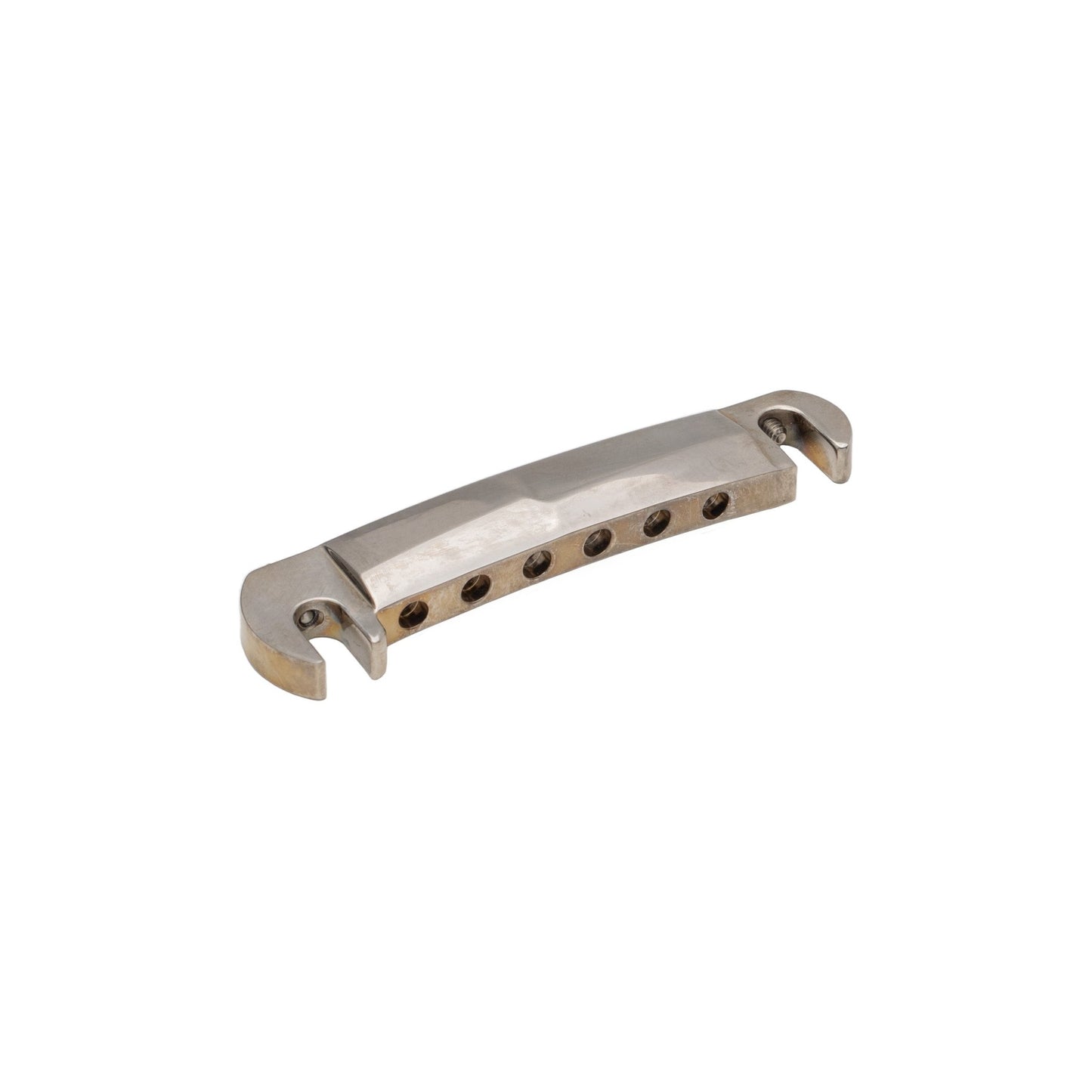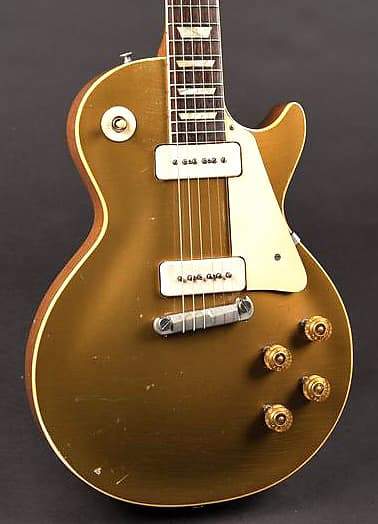 Bridge over trounled intonation
Hi everything packed and protected against scratching. Arrived very promptly and kit very well finished. Very good all round.
Someone blessed this with mojo
Whole new thing going on using this bridge. Wondering who sold their sole to put these out. There must be a warning as to what this will conjure up.
"Stud Finder" Compensated wraparound tailpiece
1953 Les Paul
The Stud Finder bridge has turned my expensive wall hanger into a very playable use able guitar. Thanks so much Music City Bridge.
Excellent modern upgrade for 50s Les Paul Jr!
I recently bought a '58 Les Paul Jr with an original bridge and studs. The top was worn pretty substantially, and the intonation and tuning stability weren't great. I put on a reliced Music City compensated bridge and it made a huge difference! Easy, reversible, worthwhile upgrade.
Never fails
Put on another Vintage Gibson. Perfection. Exsqueezy.
Waking up a lovely old girl
Five stars for sure. The original wrapaound bridge on my '59 Goldtop was quite worn after 70 years of use, as might be expected. I was getting dead and sitar notes all the time. The rest of the guitar being in excellent shape, the old girl wanted and deserved some love and care.
Your replacement "Stud Finder" bridge was just the ticket. It fit very snugly onto the original posts and after a proper setup, I was amazed at how responsive and toneful she now is.
Your bridge really woke up my lovely old girl and she plays and sounds just as Gibson and Mr. Paulfus intended, to be the finest electric guitar in the world.
Thank you so much or making such an intelligently designed and beautifully crafted bridge.
Fantastic Product
completely transformed my 54 junior thanks to Uncle larry YouTube channel :)
This bridge changed everything
I no longer have the frustration of playing and constantly going out of tune. Really great bridge. Resonates when not plugged in.
It's fabulous!
Thanks so much, it completely transformed my 58 Junior… I can't stop playing it.
Who we are:

Music City Bridge products are designed by Joe Glaser and the master technicians at Glaser Instruments. Our offerings are the result of decades of experience and are trusted by professional musicians around the world.

Our promise:

We will do everything in our power to ensure you have a good experience with our products. If you have any questions. Call or email anytime.

615-606-2720 howdy@musiccitybridge.com